Why Is HairNu™ The #1 Choice for Fast Hair Growth?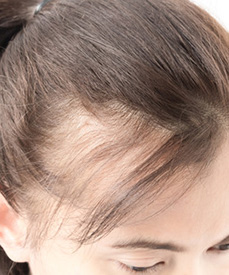 HairNu™ was formulated by top medical doctors and scientific researchers. Each ingredient was carefully selected, based on years of research and clinical studies. Over 50 years of safety and efficacy research has been documented on the main ingredients in HairNu™. HairNu™ is an innovative, dual-action hair growth supplement that works like no other.
Most hair growth supplements contain only a few of the key ingredients important for stopping hair loss, have less than top-notch purity, and are packaged in an improper dose. Only HairNu™ has it all. HairNu™ was developed to adhere to the strictest quality standards and contains more effective and highly bioavailable ingredients than any other product, hands down.
HairNu™'s proprietary formula utilizes 21 extensively researched ingredients that were hand picked for their specific health benefits in terms of quality standards, scientific research, and purity. We recommend comparing the ingredients in HairNu™ with the competition. We are confident that you will not find a better supplement for hair growth on the market.
If you are going to try just one thing for your hair loss, this is it.
HairNu™ Follows the Highest Quality Standards & Guidelines

HairNu™ contains 21 tested ingredients that meet the strength and purity guidelines of the USP/NF (United States Pharmacopeia–National Formulary). HairNu™ is manufactured in the United States in an FDA registered laboratory that exceeds industry standards. Our manufacturing facility is GMP-certified and abides by the strictest FDA recommendations.
HairNu™ is the Best Hair Growth Supplement on the Market
Stop Hair Loss
Treat the Underlying Causes of Chronic Hair Loss
Improve Overall Hair Health
Effectively Reduce the Size of Bald or Thinning Spots
Stimulate the Scalp
Strengthen and Rejuvenate Follicles to Improve Scalp Health
Balance your Hormones
Improve Hair Growth by Reducing Follicle-Blocking Hormones
100% Risk-Free Results
Feel confident and secure with our 100% money back guarantee
HairNu™ Provides Lightning Fast Results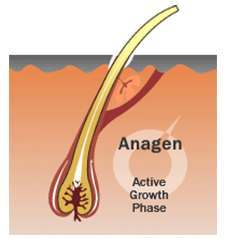 HairNu™ distinguishes itself from other products on the market by effectively addressing the problem both internally and externally. Most products provide temporary relief, only addressing a single facet of the problem. HairNu™ works quickly to stop ongoing hair loss, as well as providing long-term support to grow thicker, healthier hair.
For those suffering from chronic hair loss, finding an effective treatment can be stressful and disheartening. For that reason, it is important to a choose a high quality hair growth supplement with a formula that really works.
HairNu™ stands above other solutions by attacking the problem at its root. HairNu™ is a painless, risk-free alternative to surgery, injections and other more intrusive treatments. It's a unique, maximum strength, proprietary blend of ingredients that is specially formulated to target the causes of hair loss, and promote new growth.
HairNu™ is Recommended by Doctors and Medical Scientists:
What Do HairNu's Customers Have to Say?
All testimonials reflect the range of typical results that our customers experience.
Comment by: Alex L.
My father was bald by the time he was 50, and now that I am 33 it has attacked me as well. I thought it was hopeless, I remember all the different things he tried to stop his hair loss. But with HairNu, my hair is looking better than ever. What a relief!
Comment by: Melissa R.
Thank you HairNu for giving me my hair back. I admit that I was very skeptical to buy something like this over the internet. But it really lived up to its promises, and I can comfortably put my hair in a ponytail again.
Comment by: Joe K.
There is nothing worse than losing your hair. You find handfuls of it in the shower and that's when you get that sinking feeling. It started by my temples, but it quickly started getting thinner all over. I have never been so worried before. I started looking on the computer and found HairNu. It sounded too good to be true. But it worked. I can now take a shower without being afraid of what I will leave behind. Thank you!
Comment by: Dana F.
I was embarrassed to admit it and to even tell anyone. Hair loss is a man's disease! My doctor tried to prescribe all sorts of medications and even mentioned surgery. Maybe it is because of my genes that I have bad hair loss. However, once I started using HairNu, my hair started coming back. And I am so grateful!!
Comment by: Bradley S.
I tried all the different prescription medications the doctor gave me, but I could barely stand the side effects and had to stop. But with HairNu, in just 4 weeks my hair looked better than all the months on the prescription stuff. I feel like I look young again, and you can hardly tell where my hair was thinning.
Comment by: Pamela D.
It got so bad that I was afraid to even brush my hair, so much of it would come off in the brush. I had read so much about the side effects of prescription drugs for hair loss that I was afraid to try them. But this product really worked for me. I thought I would be bald by the time I was 50. Thank you for a great solution to my hair loss!
Comment by: Reggie K.
I used to be the tough guy, but losing your hair can really get you down. I didn't want to be that guy who's wearing a baseball cap all the time. I was told by a friend to try this, and I ordered it right away. With a money back guarantee I had nothing to lose. And HairNu was just what I needed. In a few weeks I stopped losing hair and after a month and a half I noticed it was starting to grow back in. I now take it for prevention. I never want to go through that again!!
Comment by: Max S.
I would like to write a recommendation for HairNu, the best product on the market!! Hair loss can be really stressful, but HairNu fixed my problem. I really think it is wonderful and recommend it to anyone who suffers from hair loss.
Comment by: Marty N.
I started going bald in my late 20's. And it's gotten worse ever since. The doctors suggested various surgeries but there was no way I could afford any of those. Over the years, there were days when it really got me down. My son found this site on the internet and I decided to try it. HairNu really made a difference for me. I would recommend it to anyone who wants their hair back.