Why is HairNu™ So Effective?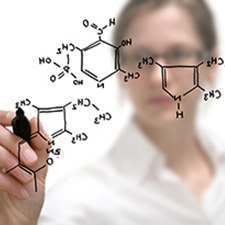 HairNu™ is a breakthrough proprietary formula that effectively combines the most powerful and extensively researched ingredients, giving you an all-in-one solution. Every single ingredient in HairNu™ was hand-picked by a team of medical doctors and scientific researchers, based on clinical data. Our formula is designed to stop hair loss and promote new growth more effectively than any other hair growth supplement available.
HairNu™ contains 21 tested ingredients that meet the strength and purity standards of the USP/NF (United States Pharmacopeia–National Formulary). Each ingredient was carefully researched and included based on clinical data. No other non-prescription solution comes close to HairNu™ in terms of quality and purity of ingredients.
Recommended dose for adults is 2 (two) capsules daily with meals - 1 (one) in the morning and 1 (one) at night as a dietary supplement.
HairNu™'s - Proprietary Blend of Ingredients:
Click here to see our label.

Saw Palmetto is one of the most important plants for preventing hair loss. Used in traditional medicine for hundreds of years, saw palmetto contains compounds that inhibit the 5-alpha-reductase enzyme which is responsible for turning testosterone into the follicle blocking hormone Dihydrotestosterone (DHT), which is one of the primary causes of hair loss in both men and women. The effectiveness of saw palmetto has lead it to be called the "Natural Rogaine".
*References:
Prager, N., Bickett, K., French, N. & Marcovivi, G. A Randomized, Double-Bline, Placebo-Controlled Trial to Determine the Effectiveness of Botanically Derived Inhibitors of 5AR in the Treatment of Androgenetic Alopecia. J Altern Complement Med. 2006 Mar;12(2):199; "
Bone K, Mill S, eds. Principles and Practices of Phytotherapy, Modern Herbal Medicine. London: Churchill Livingstone; 2000:523-532.
Murugusundram, S. (2009). Serenoa Repens: Does It have Any Role in the Management of Androgenetic Alopecia? Journal of Cutaneous and Aesthetic Surgery, 2(1), 31–32.
Grant, P., & Ramasamy, S. (2012). An Update on Plant Derived Anti-Androgens. International Journal of Endocrinology and Metabolism, 10(2), 497–502.

Ginkgo Biloba appears to have several positive effects on hair growth; it has been shown to promote the proliferation of hair follicle cells, as well as improving blood flow to the scalp. These properties appear to be responsible for a synergistic effect that greatly improves hair growth. Clinical research has found that ginkgo biloba can effectively speed up the hair growth process.
*References:
Diamond BJ, Shiflett SC, Feiwel N, et al. Ginkgo biloba extract: mechanisms and clinical indications. Arch Phys Med Rehabil. 2000;81:669-678
Rai D, Bhatia G, Sen T, Palit G. Anti-stress effects of Ginkgo biloba and Panax ginseng: a comparative study. J Pharmacol Sci. 2003;93(4):458-64.
Kobayashi, N., Suzuki, R., Koide, C., Suzuki, T., Matsuda, H. & Kubo, M., Effect of leaves of Ginkgo biloba on hair regrowth in C3H strain mice, Yakugaka zasshi, 113, 1993; 718-724.

Fo Ti, also known as Polygonum multiflorum has been used historically in Chinese medicine to prevent hair loss and as an anti-aging tonic. Fo Ti addresses the root causes of hair losses by strengthening and cleansing the kidneys and the circulatory system to promote healthy blood flow and rid the body of toxins that cause hair loss.
*References:
Ryu G, Ju JH, Park YJ, Ryu SY, Choi BW, Lee BH. The radical scavenging effects of stilbene glucosides from Polygonum multiflorum. Arch Pharm Res. 2002 Oct;25(5):636-9.
Begum S, Gu LJ, Lee MR, Li Z, Li JJ, Hossain MJ, Wang YB, Sung CK. In vivo hair growth-stimulating effect of medicinal plant extract on BALB/c nude mice. Pharm Biol. 2015 Jan 23:1-6.
Lin L, Ni B1, Lin H, Zhang M1, Li X, Yin X1, Qu C, Ni J. Traditional usages, botany, phytochemistry, pharmacology and toxicology of Polygonum multiflorum Thunb.: a review. J Ethnopharmacol. 2015 Jan 15;159:158-83.

Borage Oil is an important ingredient for growing thick, lustrous hair. The many health benefits of borage oil come from the high levels of gamma-linoleic acid (GLA) that it provides. GLA is an Omega 6 fatty acid that contributes to hair, skin and nail health by reducing inflammation and helping them retain moisture. This soothes the scalp and allows the follicles to produce stronger, healthier hair.
*References:
Tasset-Cuevas, I., Fernández-Bedmar, Z., Lozano-Baena, M. D., Campos-Sánchez, J., de Haro-Bailón, A., Muñoz-Serrano, A., & Alonso-Moraga, Á. (2013). Protective Effect of Borage Seed Oil and Gamma Linolenic Acid on DNA: In Vivo and In Vitro Studies. PLoS ONE, 8(2)
Mills DE, Prkachin KM, Harvey KA, Ward RP. Dietary fatty acid supplementation alters stress reactivity and performance in man. J Hum Hypertens. 1989 Apr;3(2):111-6.
Brosche T, Platt D. Effect of borage oil consumption on fatty acid metabolism, transepidermal water loss and skin parameters in elderly people. Arch Gerontol Geriatr. 2000 Mar-Apr;30(2):139-50.

Silica is a natural mineral supplement that is critical for hair growth and many other health benefits. Silica is found in trace amounts in some foods, but in a form not easily absorbed by the digestive tract, which leaves many people silica deficient. Silica is one of the key nutrients that helps your body produce collagen and connective tissue. Silica also strengthens blood vessels and improves circulation. All of these in turn lead to faster, stronger hair growth.
*References:
Sripanyakorn, S., Jugdaohsingh, R., Dissayabutr, W., Anderson, S. H. C., Thompson, R. P. H., & Powell, J. J. (2009). The comparative absorption of silicon from different foods and food supplements. The British Journal of Nutrition, 102(6), 825–834.
Jugdaohsingh R, Anderson SH, Tucker KL, Elliott H, Kiel DP, Thompson RP, Powell JJ. Dietary silicon intake and absorption. Am J Clin Nutr. 2002 May;75(5):887-93.
Pennington JA. Silicon in foods and diets. Food Addit Contam. 1991 Jan-Feb;8(1):97-118.

MSM or Methylsulfonylmethane is a dietary supplement that provides the body with the levels of sulfur that are required to effectively grow strong and healthy hair. Keratin and collagen are the most important building blocks of hair and nails and are largely composed of sulfur compounds. Our bodies cannot synthesize sulfur-based compounds so our diets are the body's only source. MSM is one of the most biologically active and readily available ways to give you hair the sulfur it needs.
*References:
Beilke MA, Collins-Lech C, Sohnle PG. Effects of dimethyl sulfoxide on the oxidative function of human neutrophils. J Lab Clin Med 1987;110:91-96.
Jacob SW, Appleton J. MSM: The Definitive Guide. A Comprehensive Review of the Science and Therapeutics of Methylsulfonylmethane.Topanga, CA: Freedom Press; 2003:107-121.
Pearson TW, Dawson HJ, Lackey HB. Natural occurring levels of dimethyl sulfoxide in selected fruits, vegetables, grains, and beverages. J Agric Food Chem 1981;29:1089-1091.
Hucker, HB et al. Metabolism of dimethyl sulfoxide to dimethyl sulfone in the rat and man. Nature 209, 619-20 (1966)

L-Cysteine is one of only two sulfur-based amino acids which is a critical component of hair growth. By elevating the level of L-cysteine in your diet you are providing your body with the ready-made building blocks it needs to supercharge your hair growth.
*References:
Galbraith, H. In vitro methodology, hormonal and nutritional effects and fibre production in isolated ovine and caprine anagen hair follicles. Animal (2010), 4:9, pp 1482–1489
Haas, ME. Amino Acids: Cysteine And Cystine. http://www.healthy.net/scr/article.aspx?Id=1942
Ames BN. Micronutrient deficiencies: A major cause of DNA damage. Ann NY Acad Sci. 2000;889:87-106.

L-Methionine is the other sulfur-containing amino acid which cannot be synthesized by the body and is critical for hair growth. Research has determined that L-methionine promotes hair growth and strengthens hair by forming chains of sulfur molecules that are an integral part of the hair structure.
*References:
Haneke, E. & Baran, R. (2011) Micronutrients for Hair and Nails, Nutrition for healthy skin, Volume 2, (pp. 149-163)
Alonso, L. & Fuchs, E. (2006) The hair cycle, Journal of Cell Science, issue 119, (pp. 391-393)
Grimble RF. (2006) The Effects of Sulfur Amino Acid Intake on Immune Function in Humans. J. Nutr. June 2006 vol. 136 no. 6 1660S-1665S

Biotin, known as vitamin B7, or sometimes vitamin H is reported to be an integral part of hair and nail health due to its key role in cell proliferation. Biotin deficiency causes brittle nails and can lead to drastic hair loss. By ensuring that your body has enough biotin you can ensure optimal hair growth by preventing a critical vitamin deficiency.
*References:
Micronutrient Information Center: Biotin. http://lpi.oregonstate.edu/infocenter/vitamins/bio...
Griffin JB, Rodriguez-Melendez R, Dode L, Wuytack F, Zempleni J. Biotin supplementation decreases the expression of the SERCA3 gene (ATP2A3) in Jurkat cells, thus, triggering unfolded protein response. J Nutr Biochem 17:272-281, 2006
Soma T, Ogo M, Suzuki J, Takahashi T, Hibino T. Analysis of apoptotic cell death in human hair follicles in vivo and in vitro. J Invest Dermatol. 1998 Dec;111(6):948-54.

Zinc is an integral component of some key enzyme functions. A growing body of evidence suggests a close relationship between zinc levels and hair growth. People with chronic hair loss have been found to have significantly lower zinc levels. Zinc works on a molecular level to strengthen hair structure and promote rapid hair growth.
*References:
Bhat Yasmeen J, Manzoor Sheikh, Khan A R, Qayoom Seema. Trace element levels in alopecia areata. ear : 2009 | Volume: 75 | Issue Number: 1 | Page: 29-31
Karashima T, Tsuruta D, Hamada T, Ono F, Ishii N, Abe T, Ohyama B, Nakama T, Dainichi T, Hashimoto T. Oral zinc therapy for zinc deficiency-related telogen effluvium. Dermatol Ther. 2012 Mar-Apr;25(2):210-3.
Matsuda I, Higashi A, Ikeda T, Uehara I, Kuroki Y. Effects of zinc and copper content of formulas on growth and on the concentration of zinc and copper in serum and hair. J Pediatr Gastroenterol Nutr. 1984 Jun;3(3):421-5.

Selenium is an essential trace element. The organic form is found predominantly in grains, fish, meat, poultry, eggs, and dairy products. Selenium has important functions in many antioxidant enzymes to prevent oxidative stress, which is a major cause of hair loss. Another benefit of selenium is its ability to boost the immune system which allows the follicles to maintain proper hair growth.
*References:
Bruno, G. Have a "Good Hair Day". 2009. Huntington College of Health Sciences.
Hwang SW, Lee HJ, Suh KS, Kim ST, Park SW, Hur DY, Lee D, Seo JK, Sung HS. Changes in murine hair with dietary selenium excess or deficiency. Exp Dermatol. 2011 Apr;20(4):367-9.

The B Vitamin Complex which includes (B2, B5, B6, B12, Niacin, and Folic Acid) is widely recognized as being the cornerstone of hair growth, nail growth and helping retain skin moisture. Niacin (B3) is documented to promote healthy circulation, which is integral for healthy hair growth and preventing hair loss. Vitamin B12 is a critical vitamin for the brain and nervous system, as well as blood and skin health. Folic acid has been shown to trigger new hair growth and allow hair to grow longer while vitamin B6 works to help the body metabolize the amino acids it needs to produce strong, healthy hair.
*References:
Sahoo A, Soren NM. Nutrition for Wool Production. WebmedCentral NUTRITION 2011;2(10)
Hines Burnham, et al, eds. Drug Facts and Comparisons. St. Louis, MO: Facts and Comparisons; 2000:18.
Food and Nutrition Board, Institute of Medicine. Dietary Reference Intakes for Thiamin, Riboflavin, Niacin, Vitamin B6, Folate, Vitamin B12, Pantothenic Acid, Biotin, and Choline. Washington, DC: National Academy Press; 1998.

Tocopheryl Acetate is a member of the Vitamin E family. It is the most powerful form of vitamin E and is a naturally occurring, essential, fat-soluble vitamin compound that has extraordinary anti-oxidant properties. Clinical research has demonstrated that Tocopheryl Acetate is the most effective form of vitamin E, and that taking it daily, it can lead to significantly improved hair growth.
*References:
Gensler H.L., Aickin M., Peng Y.M., Xu M. Importance of the form of topical vitamin E for prevention of photocarcinogenesis. Nutr Cancer. 1996;26(2):183-91
Prasad K.N., Kumar B., Yan X.D., Hanson A.J., Cole W.C. Alpha-tocopheryl succinate, the most effective form of vitamin E for adjuvant cancer treatment: a review.J Am Coll Nutr. 2003 Apr;22(2):108-17.

Iron is another important mineral for preventing hair loss. Low ferritin (iron) levels are a common cause of hair loss. The normal rate of growth for hair follicles is quite rapid and this requires high levels of iron to support it.


*References:
Jonathan Kantor, Lisa Jay Kessler, David G Brooks and George Cotsarelis. Decreased Serum Ferritin is Associated With Alopecia in Women. Journal of Investigative Dermatology (2003) 121, 985–988.
Vanderford, D. A., Greer, P. K., Sharp, J. M., Chichlowski, M., Rouse, D. C., Selim, M. A., & Hale, L. P. (2010). Alopecia in IL-10-deficient Mouse Pups is c-Kit-Dependent and Can Be Triggered by Iron Deficiency. Experimental Dermatology, 19(6), 518–526.

Iodine is an essential mineral associated with thyroid health, which also affects healthy hair growth. An iodine deficiency can lead to thyroid disorder, which may result in rapid hair loss. Male and female pattern baldness is less common in Asia due to the amounts of seaweed and sea food in the diet which provide plentiful levels of dietary iodine.
*References:
Indian Journal of Dermatology, Venereology, and Leprology"; Alopecia Areata; DM Thappa, et al.; July 2001
Revue Medicale de Liege"; Evaluation of the Role of Dietary Intake in the Occurrence of Alopecia; N. El Fékih, et al.; February 2010
Darcan S, Goksen D. Consequences of iodine deficiency and preventive measures. Pediatr Endocrinol Rev. 2003 Dec;1 Suppl 2:162-8; discussion 68-9.

Copper is an important co-enzyme that provides anti-oxidant protection to prevent hair loss and contributes to blood health. Copper can also induce the formation of new hair follicles, helping repopulate areas where thinning is taking place.


*References:
Duverger, O., & Morasso, M. I. (2014). To grow or not to grow: Hair morphogenesis and human genetic hair disorders. Seminars in Cell & Developmental Biology, 0, 22–33
Kil MS, Kim CW, Kim SS. Analysis of serum zinc and copper concentrations in hair loss. Ann Dermatol. 2013 Nov;25(4):405-9
Pickart, L. Stimulation of Hair Growth. (2014).http://skinbiology.com/copper-peptides-stimulation...

Vitamin A is another powerful antioxidant which promotes healthy skin and hair growth. Vitamin A contributes to scalp health, providing an optimal environment for hair growth.


*References:
MUSTAFA NAZIROGLU AND IBRAHIM KOKCAM. Antioxidants and Lipid Peroxidation Status in the Blood of Patients with Alopecia. CELL BIOCHEMISTRY AND FUNCTION Cell Biochem Funct. 18, 169-173(2000)
Holler PD, Cotsarelis G. Retinoids putting the "a" in alopecia. J Invest Dermatol. 2013 Feb;133(2):285-6.

Biotin
is a co-enzyme, also known as vitamin B7, or sometimes vitamin H, and is reported to be an integral part of hair and nail health due to its key role in rapid cell proliferation and is therefore critical for vigorous hair production. Biotin is not only crucial for combating hair loss and improving the texture of hair follicles, it plays an important role in the overall functioning of the body by promoting healthy skin, eyes, liver and mouth. Biotin is also essential for the production of fatty acids, metabolism of fats, carbohydrates, proteins and amino acids, and supports the proper operation of the nervous system and digestive tract. Biotin is also needed for healthy skin, liver and eyes. A Biotin deficiency can cause severe hair loss, brittle, thin or splitting nails, dry itchy scalp, swollen and painful tongue, dry eyes, fatigue, insomnia and loss of appetite. Therefore, replenishing Biotin is key for optimal hair growth and overall health and wellbeing.
*References:
Micronutrient Information Center: Biotin.
http://lpi.oregonstate.edu/infocenter/vitamins/bio...
Griffin JB, Rodriguez-Melendez R, Dode L, Wuytack F, Zempleni J. Biotin supplementation decreases the expression of the SERCA3 gene (ATP2A3) in Jurkat cells, thus, triggering unfolded protein response. J Nutr Biochem 17:272-281, 2006
Soma T, Ogo M, Suzuki J, Takahashi T, Hibino T. Analysis of apoptotic cell death in human hair follicles in vivo and in vitro. J Invest Dermatol. 1998 Dec;111(6):948-54.